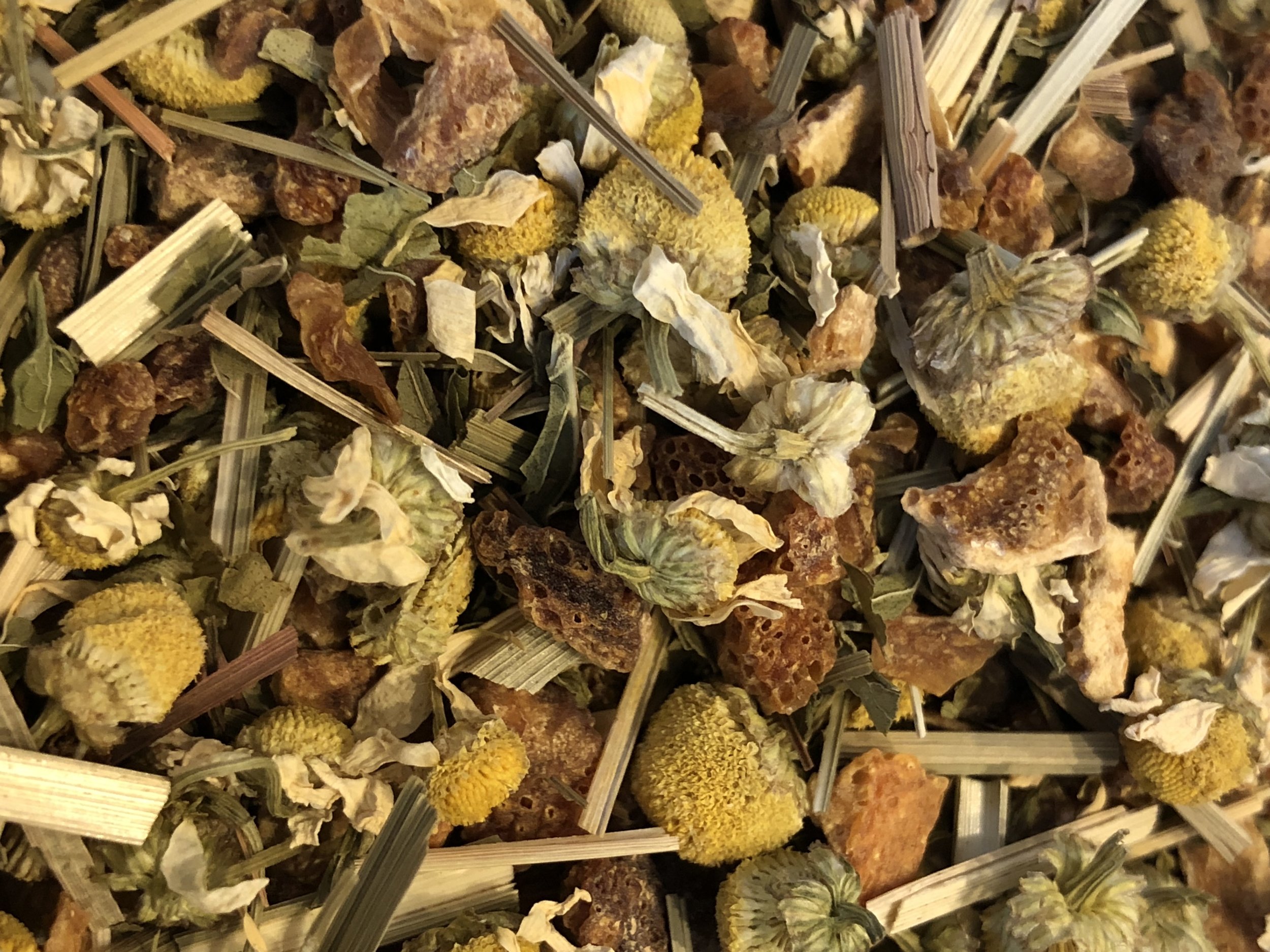 Sunday Morning
Our very first tea blend! This tea reminds of the feeling you get when you wake up on a Sunday morning, and the sun is peaking through your blinds, and you just lay there in peace with nothing to rush to. Sunday morning is soothing and relaxing blend to put you at ease.
Prep:
2 tablespoons

8 0z 212° F water

Steep for 4-5 minutes

Sip before you sweeten
Benefits:
Soothing

Digestion

Antiinflammation
Ingredients: Lemongrass, Orange Peel, Spearmint, Chamomile.